We have recently integrated with Stripe to offer our customers the ability to seamlessly accept payments for their appointments, consultations, classes, etc. Stripe is a robust payments platform that instantly enables businesses to accept and manage their online payments.
Setting up your Stripe Account with AppointmentCore:
For Admins: To enable payments with Stripe, go to the "Extensions" section of the "Settings" tab:
Next, login using your Stripe credentials:
Once you've got your Stripe account linked, you can begin accepting payments with AppointmentCore!
To accept payments for an individual appointment request:
To charge for a particular appointment (e.g., class, consulting session, prepay, etc), simply enter the amount you'd like to collect from your customer in Step 3 of the appointment request setup:
f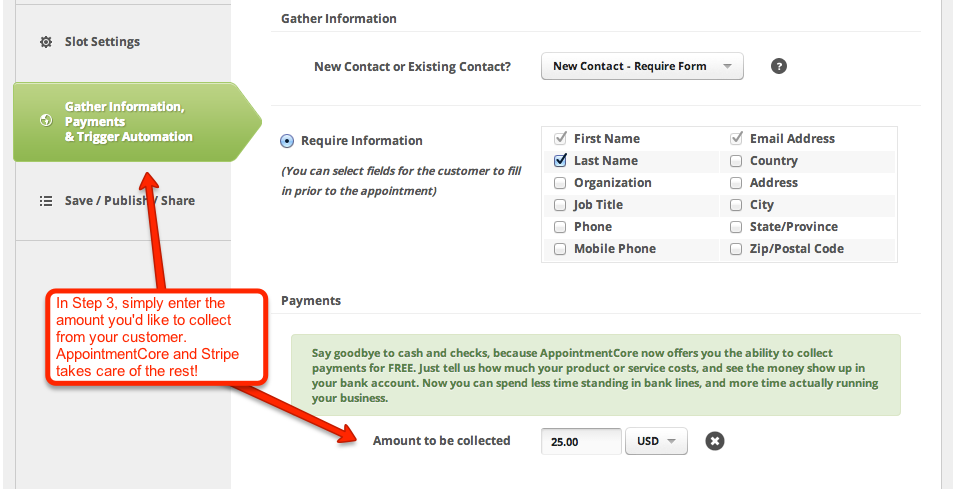 That's it! When your customers book their appointment with you, they'll be asked to input their payment information and complete the purchase before their appointment is booked:
Using Stripe with AppointmentCore to track and manage your appointments and payments:
With Stripe, you're able to track and manage your appointments and payments, look up appointment details, and issue partial/full refunds (if necessary):